Meet Czech Industrialists at IMTEX 2017
28.12.2016 / 07:17
The CzechTrade Agency in cooperation with the Embassy of the Czech Republic in New Delhi and with the Czech Association of Engineering Technology is preparing mission of the Czech engineering companies to participate at the 18th Indian
metal-cutting machine tool exhibition IMTEX 2017 which will be held from 26th to 29th January 2017 in Bengaluru. The group participation is from 7 countries: China, Germany, Spain, Italy, USA, Taiwan and the Czech Republic.
Indian Metal-cutting Machine Tool Exhibition (IMTEX) in Bengaluru belongs to the most visited trade fairs in India by the Czech companies.
IMTEX is the largest exhibition of metal-cutting machine tools and manufacturing solutions in South and South-East Asia which showcases the exhaustive range of innovations and technological refinements in the complete product segment of metal-cutting machine tools.
Ambassador of the Czech Republic His Excellency Mr. Milan Hovorka will personally inaugurate the Czech exposition.
IMTEX exhibition will be organized at the BIEC (Bangalore International Exhibition Centre).
Official portal of the exhibition is: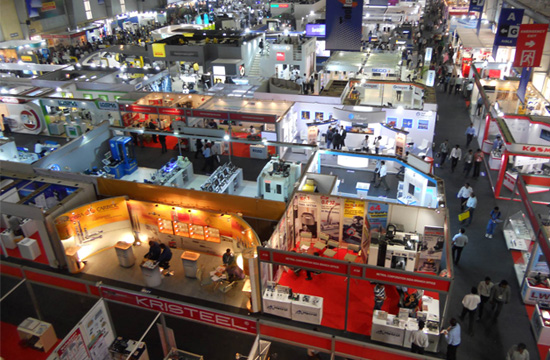 So far the following Czech companies and institutions confirmed their participation:
- Association of Engineering Technology (SST) (hall 1B stall I107)
- FERMAT (hall 4 stall B128)
- Slovacke strojirny (hall 4 stall C162)
- Strojimport (hall 4 stall C164)
- CzechTrade Agency (director of the CzechTrade office in Bengaluru Mr. Ivan Kamenik)
- TOSHULIN (hall 4, stall C166)
- TOS Kurim (hall 4, stall C168)
- SKODA MACHINE TOOL (hall 4 stall C168)
- Embassy of the Czech Republic in India (Ambassador of the Czech Republic H.E. Mr. Milan Hovorka)
More information:
- director of the CzechTrade office v Bengaluru Mr. Ivan Kamenik (mobile: +91 98 70 413 081, email: ivan.kamenik@czechtrade.cz)
- deputy director EEPC India Mr. J. V. Raja Gopal Rao (mobile: +91 81 97 622 255, e-mail jrao@eepcindia.net)